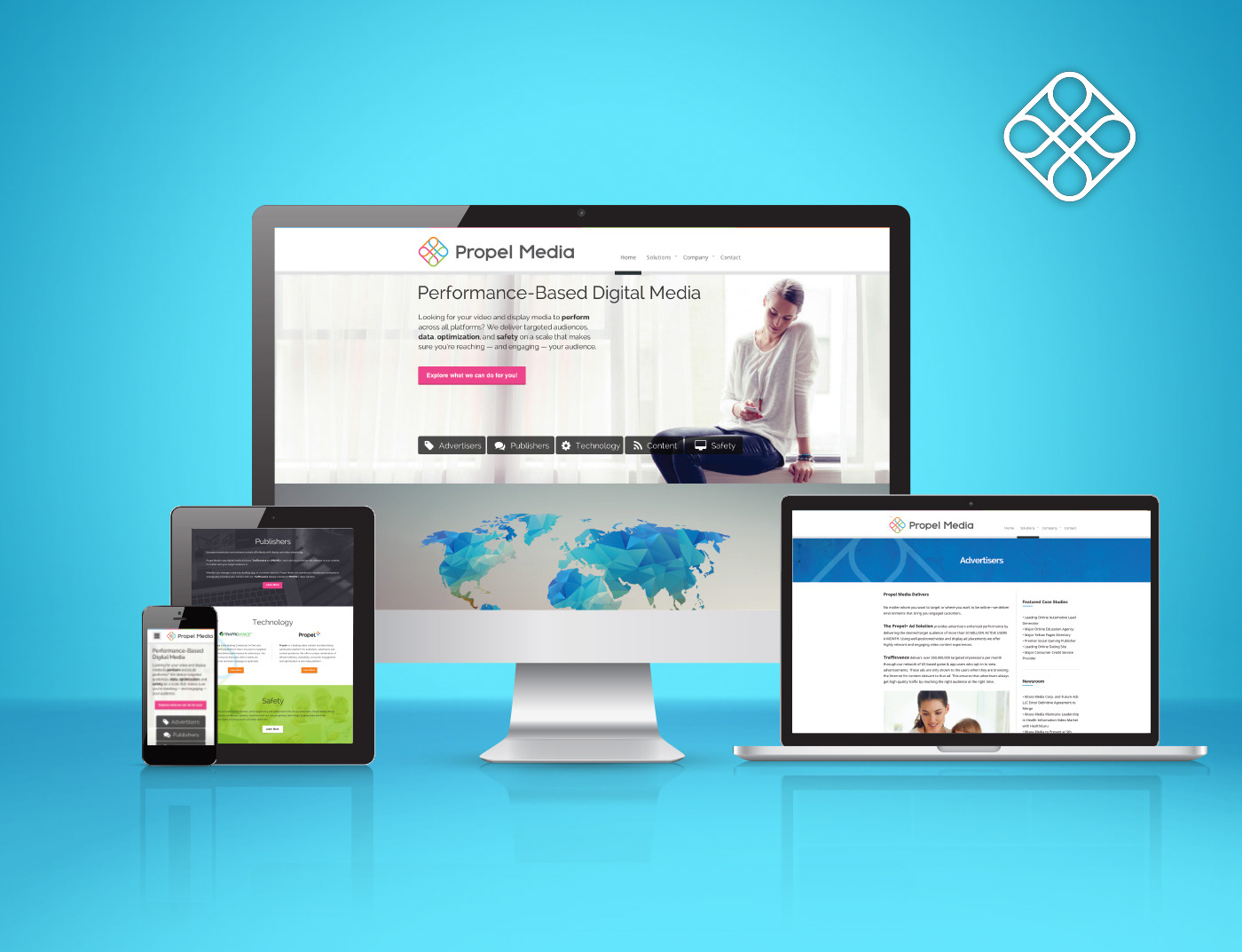 Colorful, bold and unified. The logo needed to possess all the dynamic parts of two merging media giants. The colors represent the individual products and brands that this company is built on while the symbol evokes the sense of movement, growth and unity.  Below demonstrates some of the avenues that were taken during the brainstorm phase and through its evolution in the final selection. 

When developing the look and feel of the logo application we wanted to utilize a black and white duality to create a confident and bold look while flecking in the brand colors as an accent to draw the eye into hot points and call to actions across web and print collateral.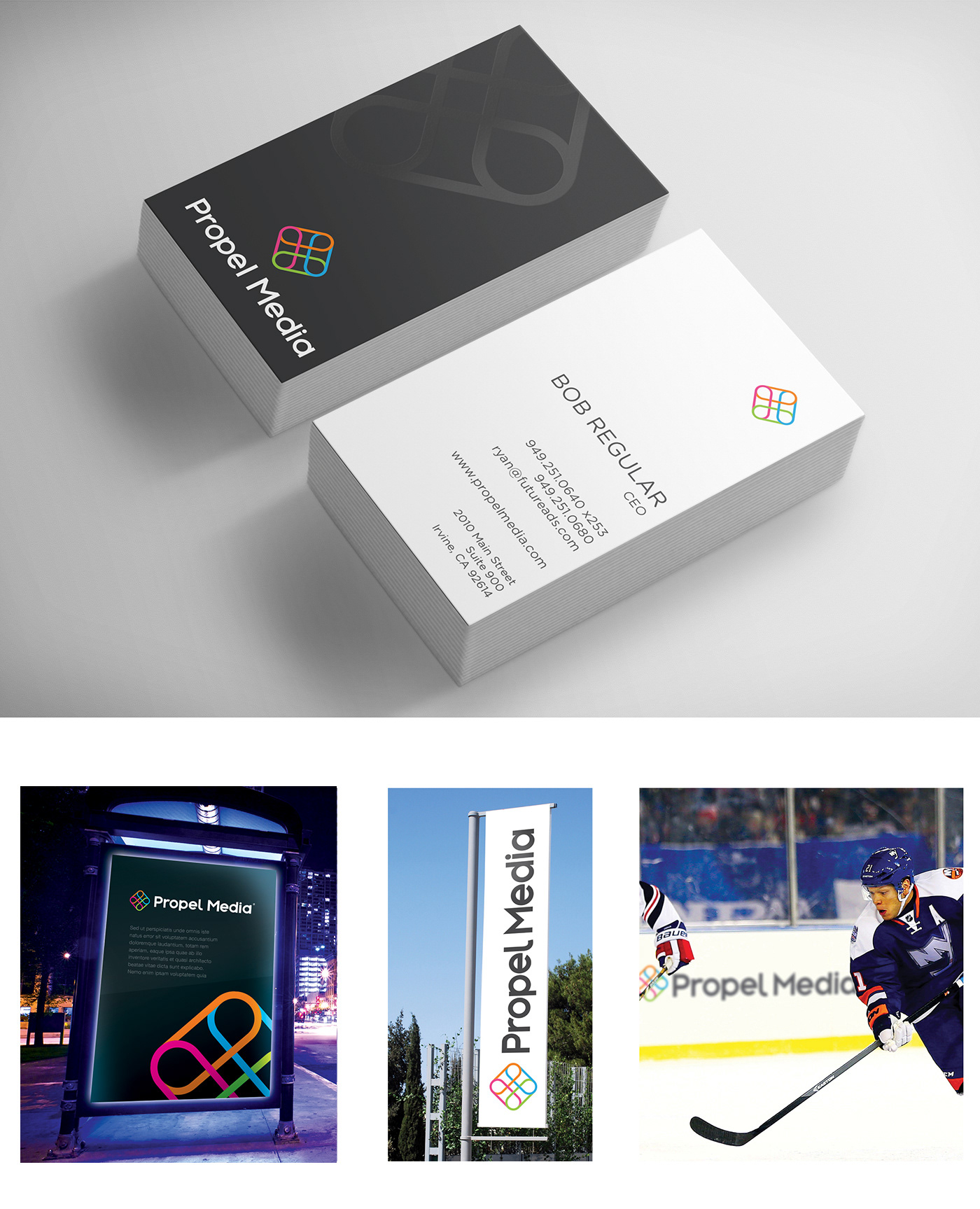 This animation flow shows the fusion of the two companies along with its ideas, products and people to form a unified brand.