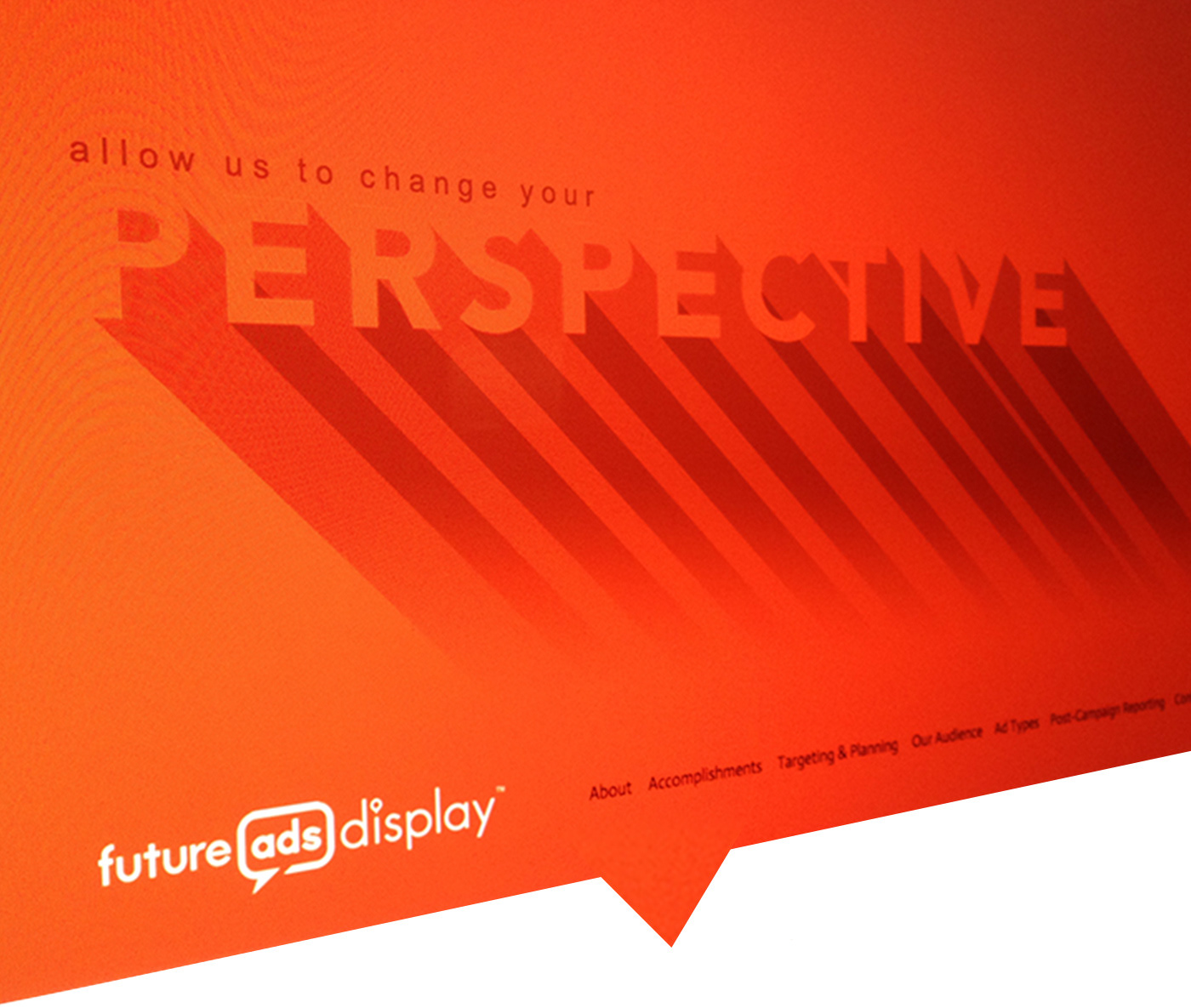 The Display product was an addition to the Future Ads family and needed to stand with the current logo and still hold its own when alone and when placed against its sister products. I choose a light open and inviting look to become the face of this white glove service.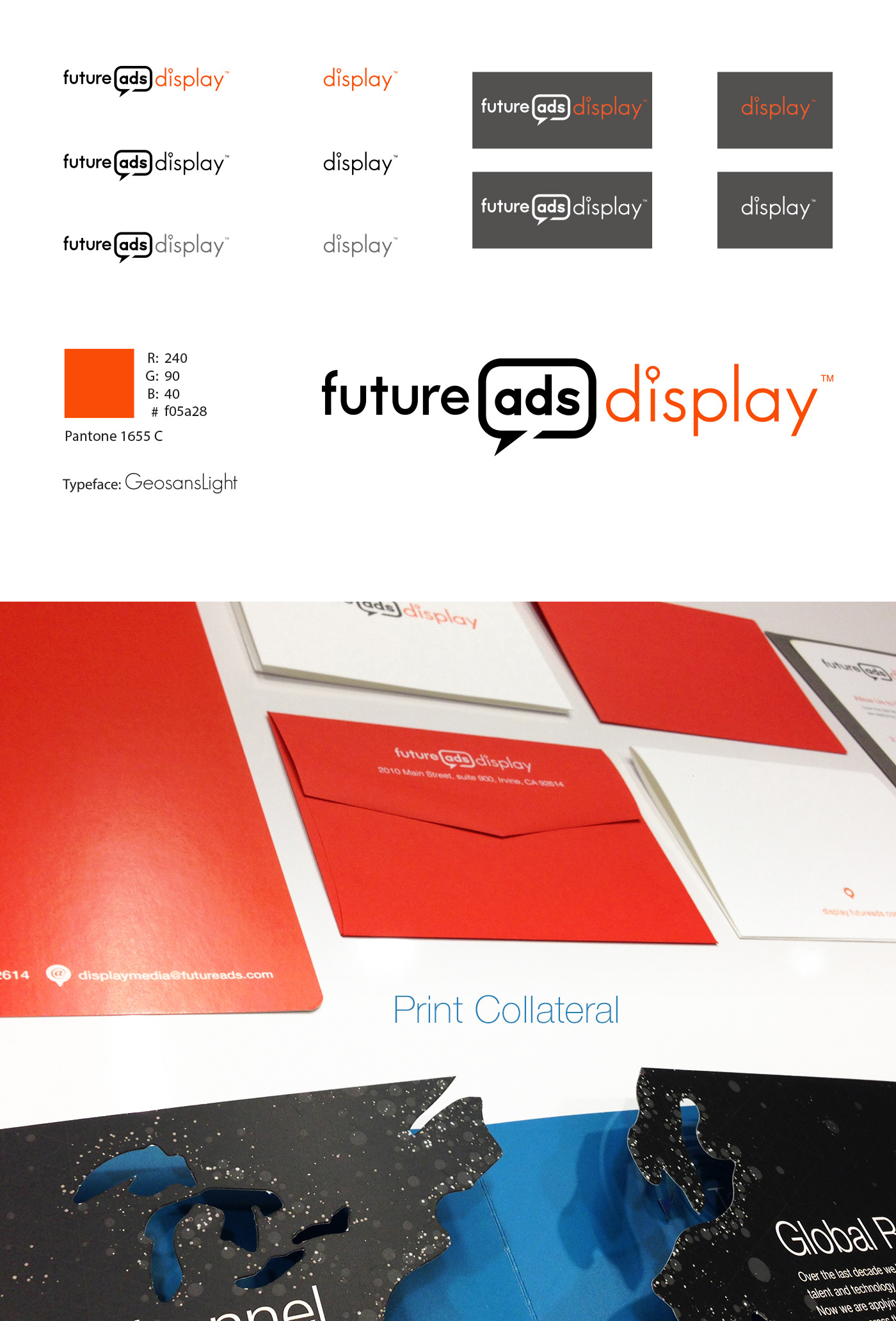 The marketing strategy for print is often overlooked in digital companies. The industry leads with flier overloads followed by emailathons. For this product we focused in a "less is more" approach by creating pieces that stand out like the brand. We had a mix of spot UV, custom die cuts and letterpress techniques that made each piece unique. Every item was designed in a methodical sequence that was based on when, how and under what circumstance a client would receive them.

Power Point is often limited when it comes to layout but still a necessary tool when presenting. This heavy data driven deck was translated into color, form and flow with a thick toping of functionality. By using the right font and minimalistic graphics the content was cut from 30+ pages to a singing 15.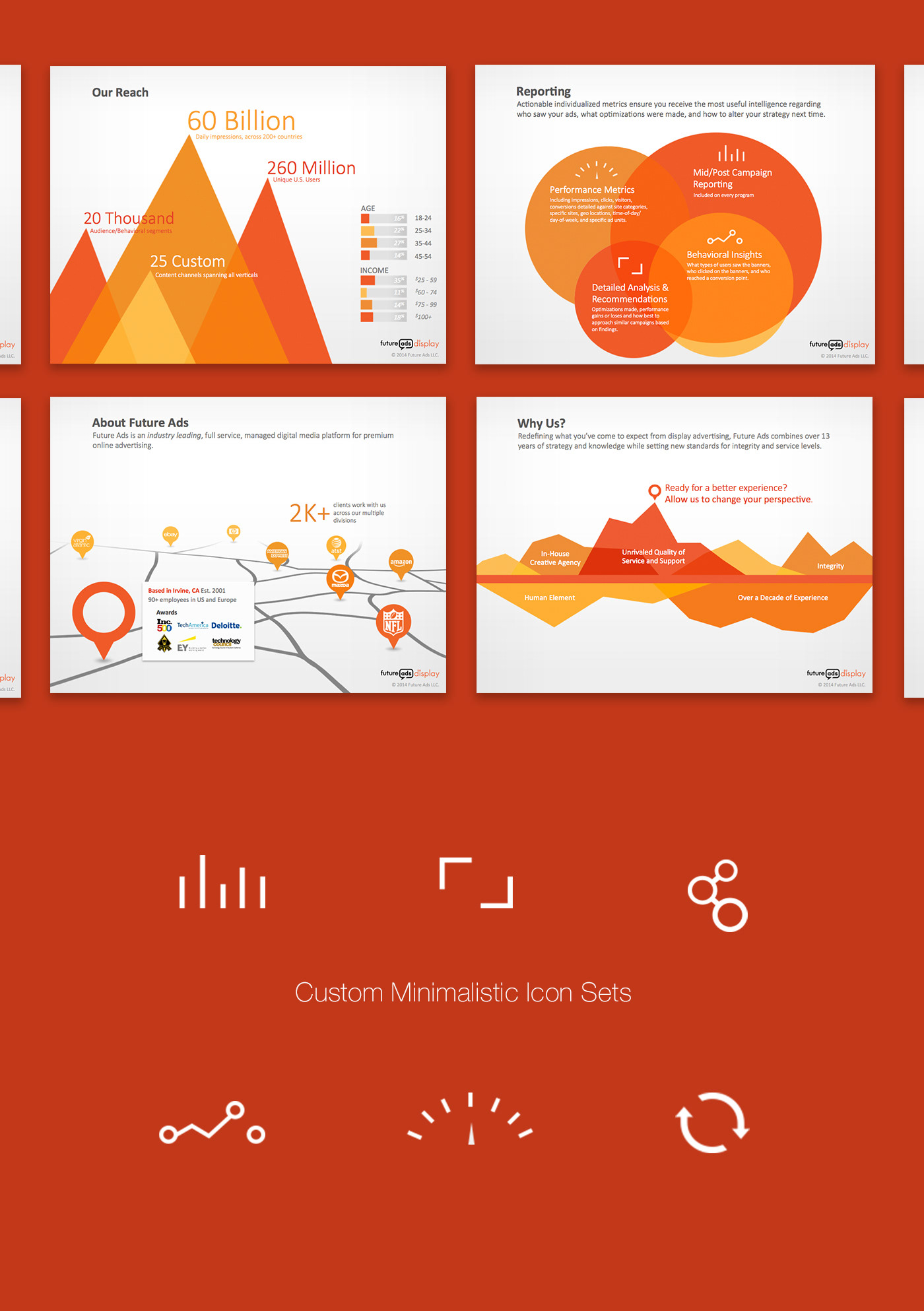 The website was designed as a mobile ready one page layout that doubled as a secondary presentation piece for the Sales Division in a pinch. It offers simple animations and bright colors that pull you in without too much distraction.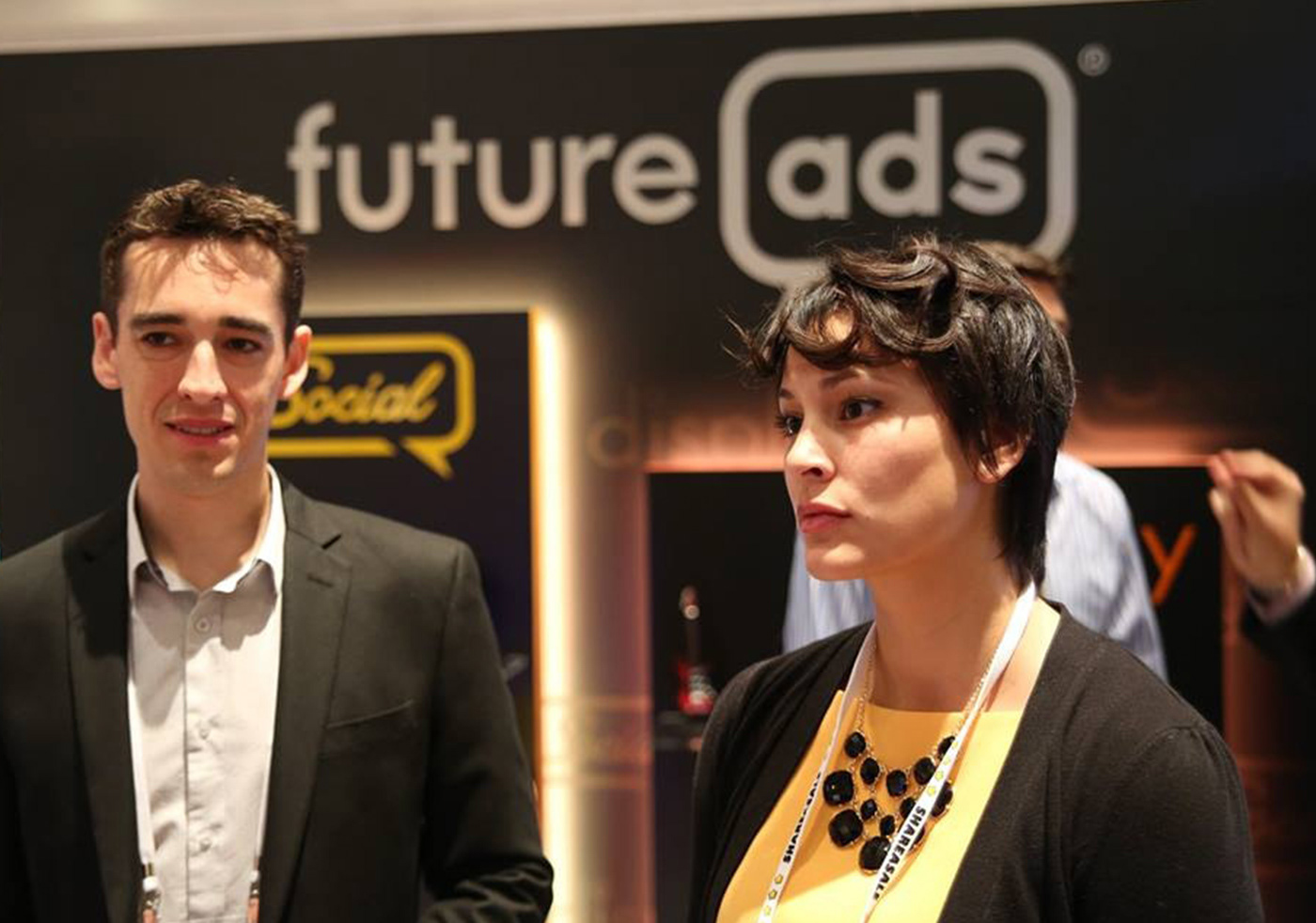 The Booth was created to adapt and evolve with our products and ever changing industry while standing out against 300+ booths during tech conferences. The main structure was created to hold a classic timeless look while the surface acted as a chameleon that can be reskined to match products launched for the event. The panels are equipped with LED's that change color in tune with the graphics and logos attached to the booth. It saves on cost and time while looking sleek and high end.