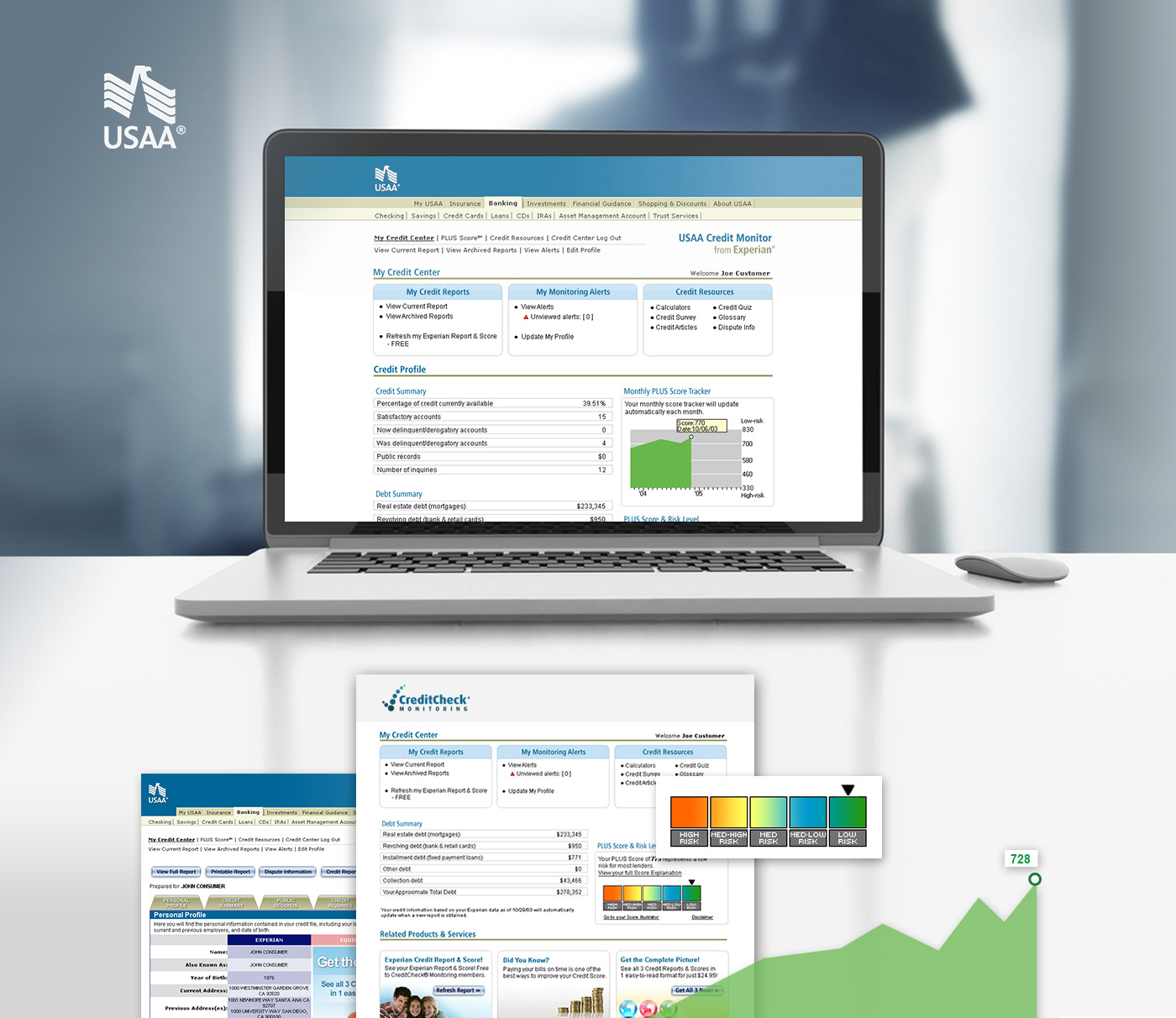 For USAA®, Credit Check Monitoring® was created. Then interface demanded strict attention to the UI and muted color to maintain consumer expectations with the brand and to highlight upsells. Pages were kept to a minimum and pushed into a tab navigation that simplified the process while keeping the user in one area.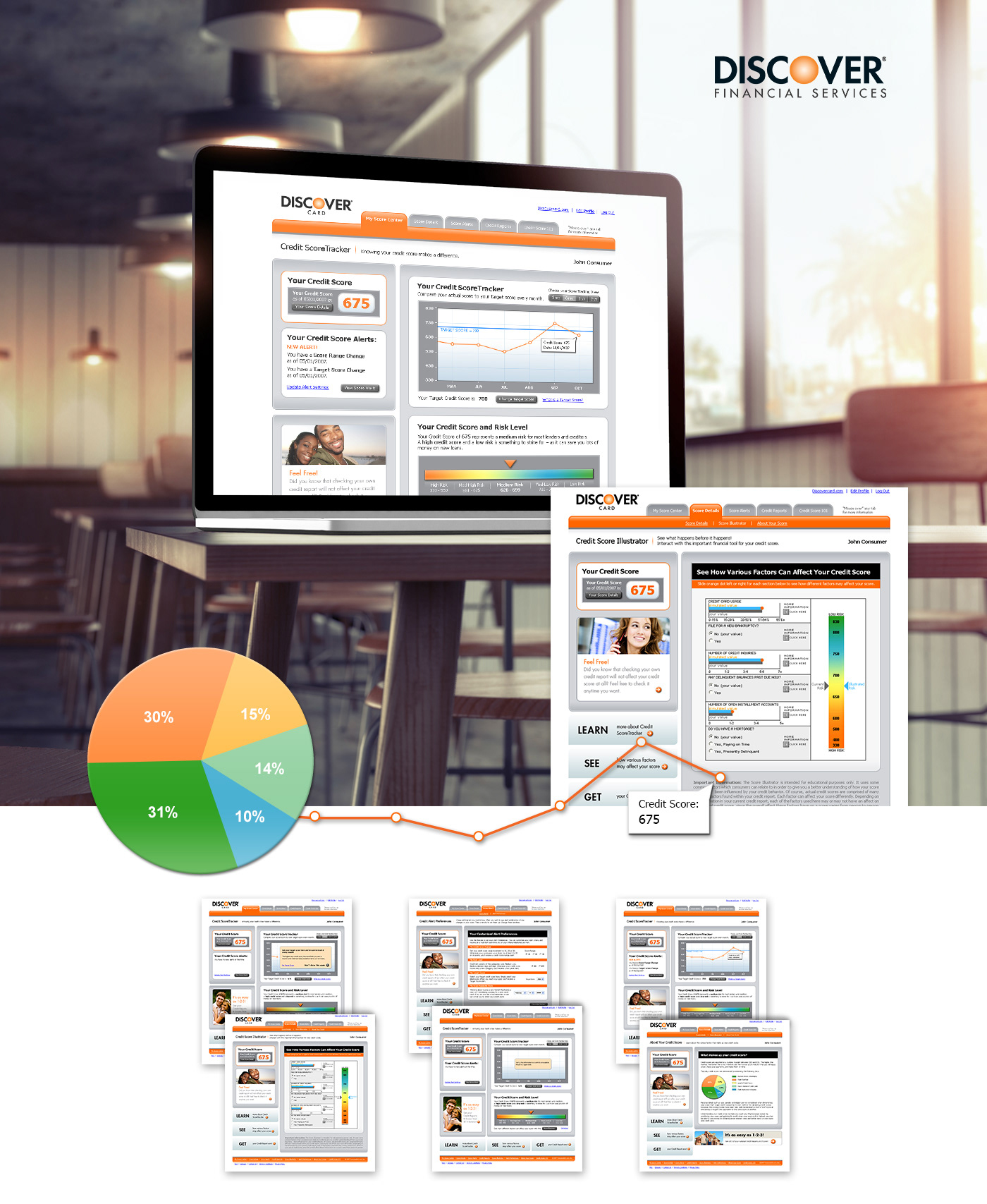 Discover® Credit Score opened up through their card solutions as a full website. The site offered more real estate for the product to stretch out and showcase its benefits helping build credibility and brand strength. The Dashboard featured a snapshot of their credit while the pages broke down how they could use that information in more detail.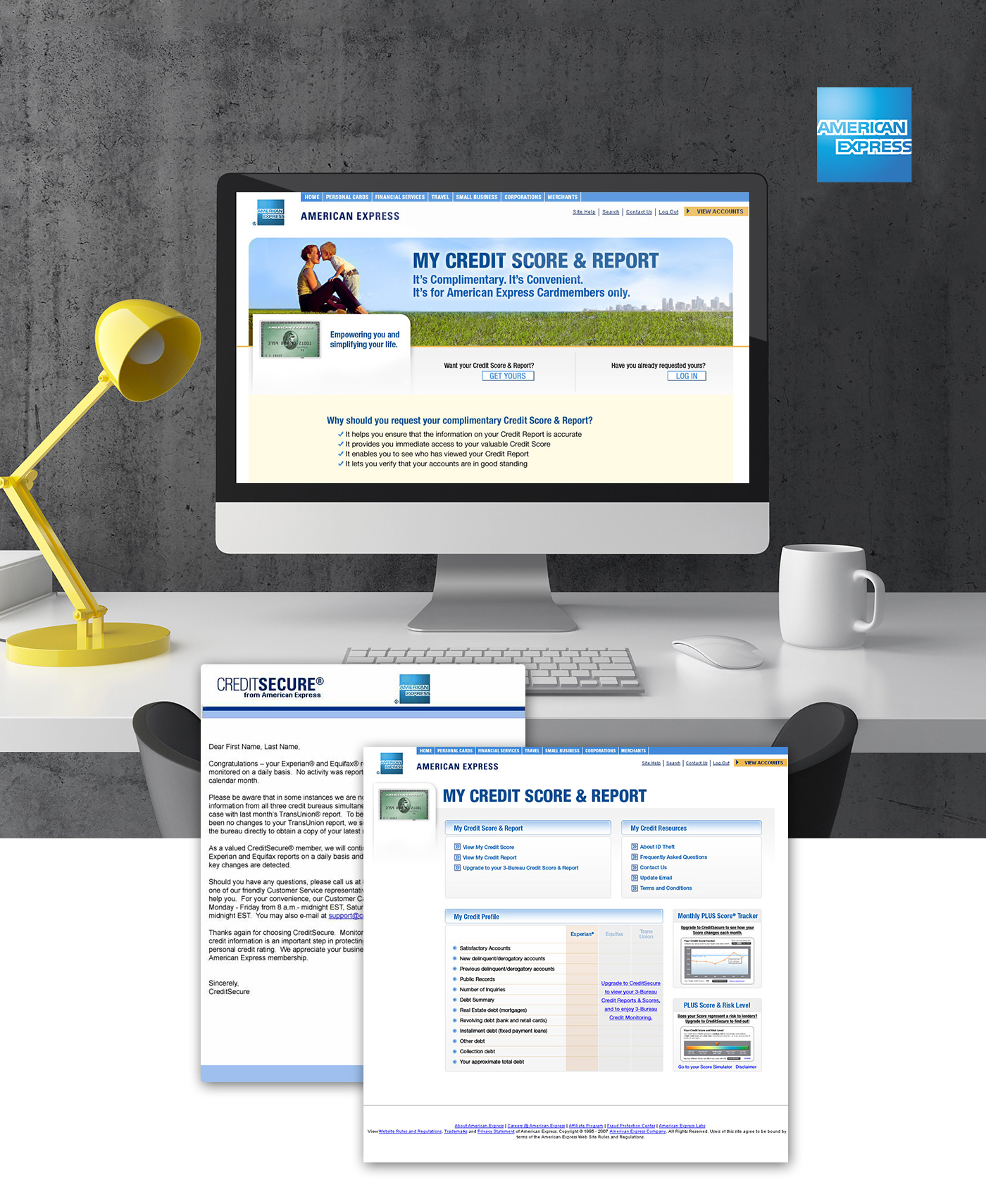 The American Express® Credit Secure® product was an intricate and rooted process. The focus was to ensure that the consumer was well invested through emails, mailers and easy cross over information in the main website while maintaining a seamless launch into the current site. Initially, consumer education on credit scores was put as an emphasis verses the score itself. Later phases would allow the slow introduction to impactful visual representation of score tracking benefits.